Design is more than aesthetics
Nature doesn't waste any energy. So if something looks beautiful, this beauty always serves a purpose. Flowers bloom in beautiful colours to attract pollinators, a peacock displays his stunning feathers to attract mates and the perfect symmetry of honeycombs provides outstanding stability. At createWeb we pick up on this idea to build beautiful websites, where every aspect of the design creates a pleasant experience for your customers that welcomes them to buy your products or services.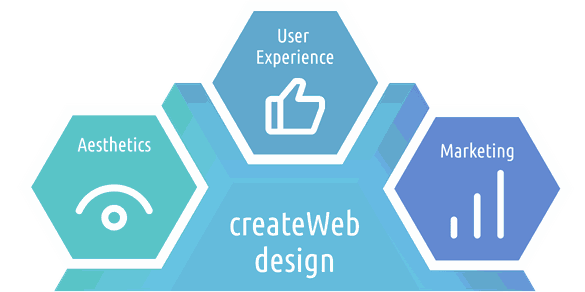 The best tool for each job
We work with a host of different technologies to use the right tool for each job. Many agencies have a "one size fits all" approach, when it comes to web design frameworks or content management systems. By using the best suitable tool for your website, we avoid technological overkill and with it unnecessary costs for small websites as well as giving larger websites enough potential and space to grow. And thanks to the latest CMS technologies you can take full control over the content once we are done. It is almost as simple as writing a letter on your computer.
For the majority of our projects we use well established open source technologies. This way there are no hidden costs for regular updates and you can be sure that the frameworks used are not made by companies that might just run out of business one day. Full service
There are several steps that lead to a successful website. Get the full service from planning to content and design and finally publishing.
Evaluation

We work with you to understand your business and how it matters to your clients.

Concept and Design

Based on our research, we work out a concept and a first design draft that we then present to you for evaluation.

Development

After you confirm our drafts, we get to work and create your website or app.

Keep track during the entire process

During the development you get access to our work in progress at every stage of the process. This way you can modify or amend the work before it's finished.

Launch

When everything is done, we will publish the website at a hosting provider of your choice.

SEO and Analytics

During the development we already prepare the website for Search engines and analytics. After launch it is vital to register the site with the most common search engines and set up analytics tools to monitor the visitor stream.

Service and Support

Once your website is live, we have a host of additional services to maintain the website, monitor the performance and improve or update it where necessary.
Get ready for the mobile age
Did you know, that over 50% of all web search requests already come from mobile devices? And it's getting more every day. Every year 1.5 B. new smartphones are sold worldwide.
Mobile web
Benefit from the potentials
On a smartphone you are closer to your customers than ever. At work, at the gym, in the garden or while shopping. Wherever someone needs your services, you are just one fingertip away.
We mobilize!
We use latest responsive technology like the bootstrap library to make sure that the websites we create deliver a slick and fast user experience on any device. This way our websites look and feel good, no matter if you visit them on your desktop computer, tablet or smartphone.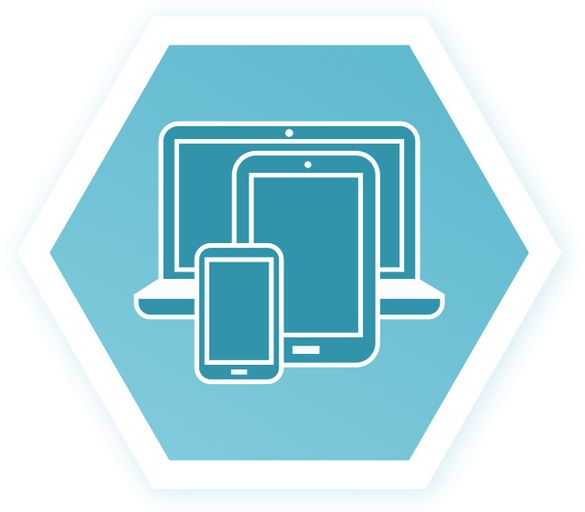 Refurbish
If your existing website based on Joomla, Wordpress or any other cms system needs an overhaul, we are happy to help with that as well.
Did we spark your interest?