cw-autoarc
Automate your Joomla workflow.
CW-autoarc is a Joomla® plugin, to perform timed operations on articles and K2 items in selected categories. You can move items to another category or simply send them to the Joomla archive.

All actions will be executed on the expiration date of articles (Finish Publishing). This plugin allows you to define some rules, what should happen with an article or item after it's expiration, instead of the default action of simply unpublishing it.
The plugin enables you to set up rules, to define what should happen with articles or K2 items from one or more categories, when they expire on their "Finish Publishing" date. the following actions can be assigned to these rules:
Move Joomla! articles or K2 items to another category

Select pairs of source and target categories. All articles or K2 items in any of the selected source categories will be moved to their respective target category when they expire.

archive Joomla! articles

Select one or more categories. All articles in any of the selected categories will be set to "archived" when they expire.

Extend or discard the expiration date

Set a timespan in days and/or months, to extend the expiration date of any item after the action was performed, so that they will be unpublished eventually. Alternatively the expiration date can be removed altogether.
Move Joomla! articles to another category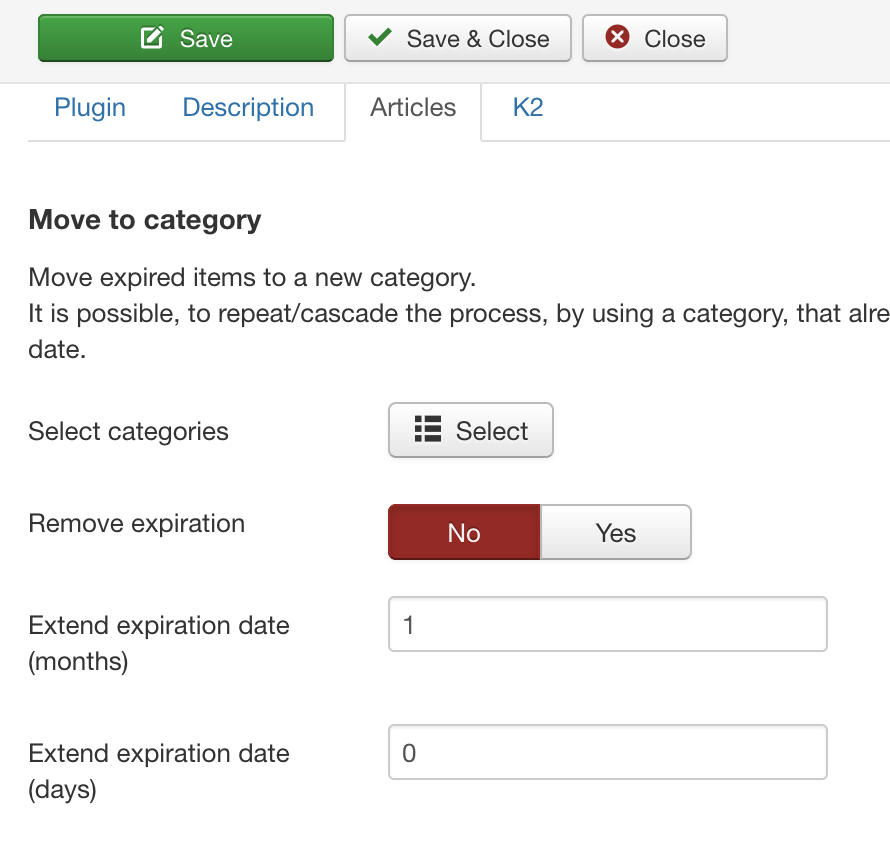 Archive Joomla! articles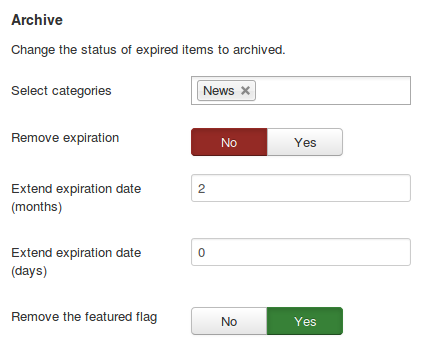 Move K2 items to another category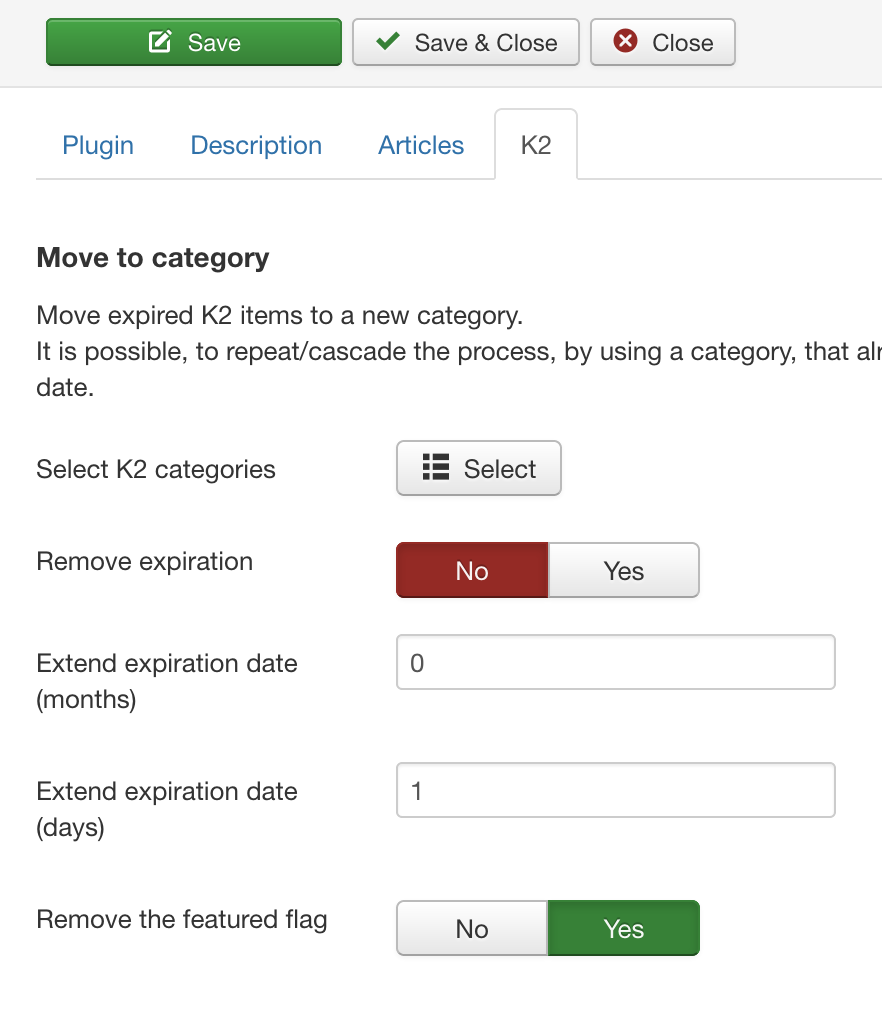 Select Joomla or K2 category pairs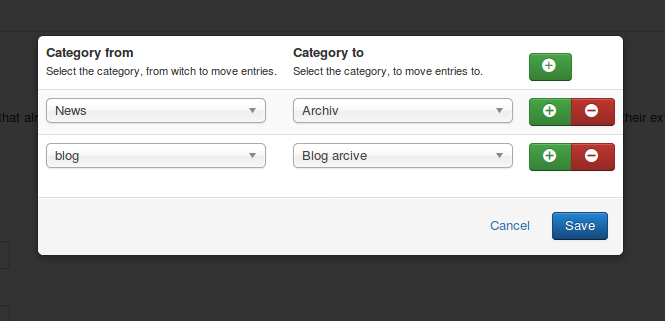 Subscription plans
CW-autoarc is available via subscription plans. All subscription plans allow you to download the plugin and all updates within the choosen period. Of course you can use CW-autoarc after this period as long as you want, but you will not receive any new updates and you are not eligable for support.

Download cw-autoarc
Get Access to our support
Updates

Download cw-autoarc
Get Access to our support
Updates